Iggy's at the Regent Hotel in Singapore is the recipient of quite a bit of hype, with various awards and reviews proclaiming it to be among the best restaurants in Singapore and the world. It seems very few people have anything but good words to say about it. Wednesday the 25th of June saw me visiting this restaurant for the first time.
My expectations were high, but I will be one joining in with the praise for this establishment after my experience. The food we tried was sensational with both classic and surprising combinations of flavours that worked brilliantly together. The service was overall very good and with one or two minor tweaks could have been excellent.
Four courses at lunch (an amuse bouche, two entrees, a main and dessert) was an entirely reasonable $70AUD (including GST and a mandatory 10% service charge) per person plus wine.
The wine;
The list is heavily tilted toward white and red Burgundy, the prices are quite decent for a high quality restaurant. I was impressed when I asked to keep the bottles, they offered to remove the labels if I wished instead, and I was presented with them laminated and in perfect condition at the end of the meal.
Serriger Schloss Saarsteiner Spatlese Riesling 1986 (Mosel-Saar-Ruwer, Germany) – 8% alcohol –
Golden coloured. Initially a bit closed, but as it warmed and shook off the confines of being in bottle for almost 22 years it blossomed beautifully with notes of honey, orange peel, lily petals and minerals. The palate showed fine, detailed acidity to balance the ripe fruit characters. Very good length and balance initially, with the mouth-feel and components coming together even further with time in the glass. Drinking very well now, but will hold for another 5 years.
91/100
Rossignol-Trapet Chambertin Grand Cru 2002 (Burgundy, France) – 13.5% alcohol –
This was decanted for around an hour and a half. Deep ruby red in colour, the nose is expressive and sensual with aromas of red cherry, rose petals, strawberry, light earth and black truffles. The palate shows great finesse and depth. The structure is excellent, with tannins playing their role in the background and acidity giving great freshness to the mouth-feel. There are layers of subtle flavour and complexity to this wine that kept me enthralled with every taste. Delicious and approachable now, but it will get even better over the next 12-15 years.
93/100
The food;
Sweet Corn "Cappuccino" with Chocolate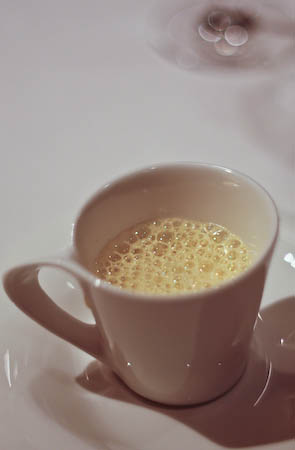 Sourdough roll with garlic and herb infused olive oil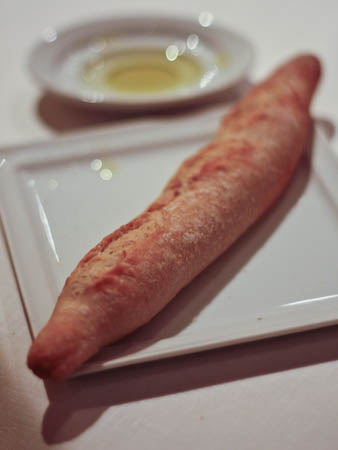 Charcoal-grilled bonito with white anchovies, mizuna salad, olives and peppers, citrus dressing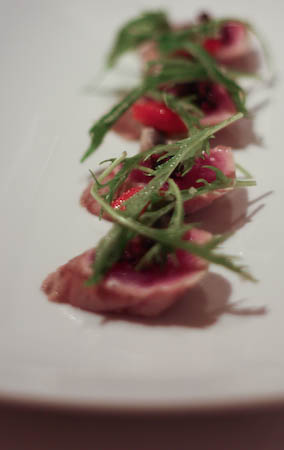 Roulade of kurobuta pork belly with red cabbage salad, whole grain mustard dressing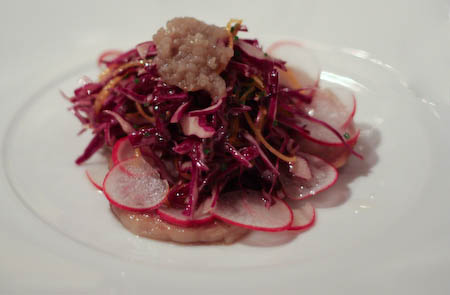 Fresh Burrata mozzarella with vine-ripe tomatoes, basil and extra virgin olive oil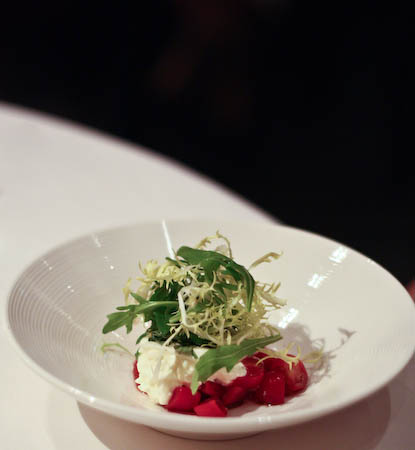 Home-made potato gnocchi with truffle salsa and soft-boiled egg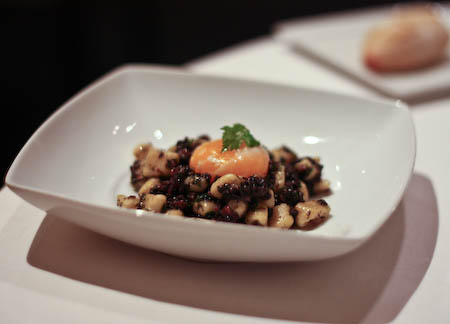 Classic onion soup served with crusty bread loaf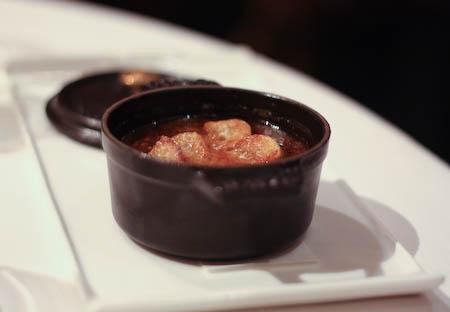 Braised kurobuta pork cheek with onion confit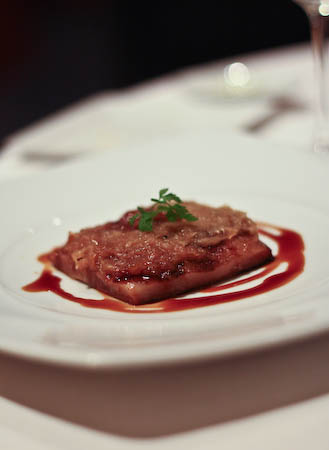 Home-made Wagyu beef burger with white truffle sabayon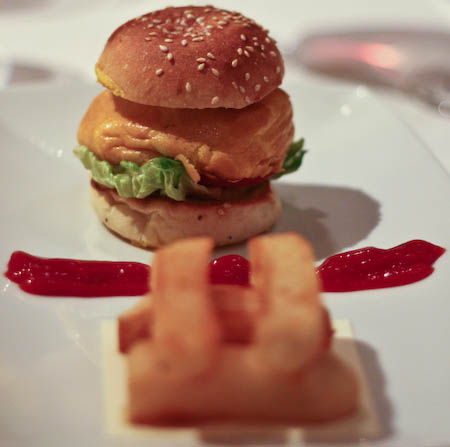 Confit of duck leg with rosemary potatoes, mesclun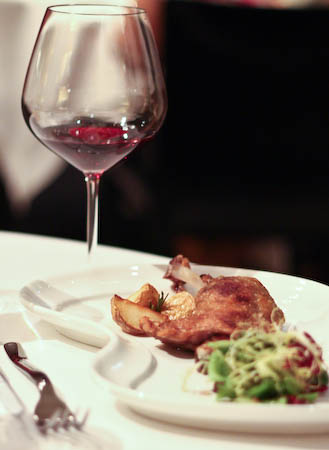 Grand Marnier soufflé with home-made Java vanilla ice cream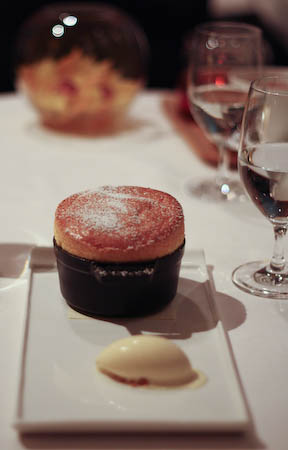 Baked chocolate molten cake with Java vanilla ice-cream